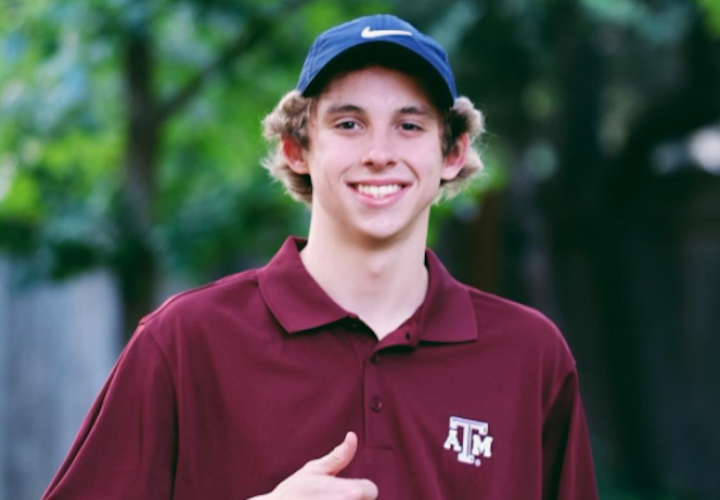 Photo Courtesy: Ethan Golguski Instagram (@ethangogulski)
Agon is the proud sponsor of all high school coverage (recruiting, results, state championships, etc.) on SwimmingWorld.com. For more information about Agon, visit their website AgonSwim.com.
To report a college commitment, email HS@swimmingworld.com. Join Swimming World's Watch List
NEW COMMIT: Nitro's Ethan Gogulski has verbally committed to swim for Texas A&M starting in the fall of 2018. Gogulski is a rising senior at Vista Ridge High School.
Gogulski primarily excels at mid-distance freestyle and backstroke. His best SCY times are:
200 Free 1:42.17
500 Free 4:32.51
100 Back 49.57
200 Back 1:45.07
At the 2017 Texas UIL 6A Championships, Gogulski finished ninth in the 100 backstroke (50.61). At the 2016 Speedo Winter Junior Championships West, he placed twelfth in the men's 200 backstroke (1:47.17).
On his CollegeSwimming.com profile he shared,
"Since I was a kid I've wanted to be an Aggie, my whole family are Aggies and I'm excited to carry on the tradition!"