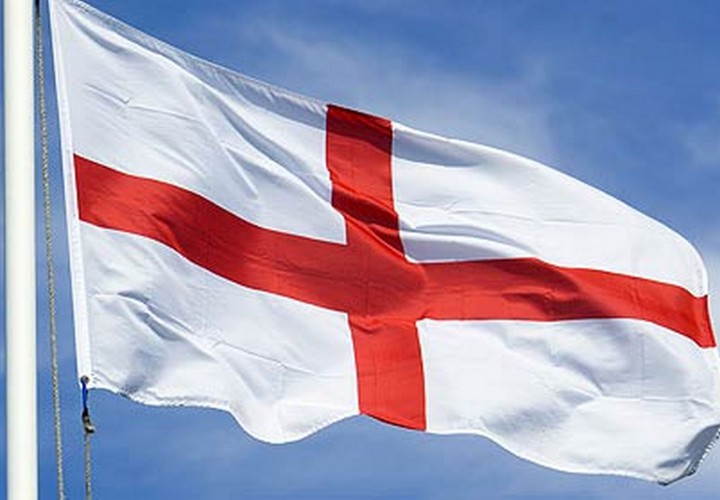 GLASGOW, Scotland, July 29. THE final day of competition at the Commonwealth Games featured a chance for Australia to sweep the relay gold medals with the 400 medley relays on tap. Were they able to hold off determined English swimmers?
Women's 400 free
Breaking away from a pack of five swimmers at the 250-meter mark, New Zealand's Lauren Boyle brought home her first Commonwealth gold medal in the 400 free with a 4:04.47. That just missed her lifetime best of 4:03.63, but it was good enough for a meet record and the fourth-fastest time in the world this year. Jazz Carlin of Wales, the winner of the 800 free, fought back in the final 50 meters to take silver with a 4:05.16. Carlin's best of the season is a 4:04.03 from the Barcelona stop of the Mare Nostrum meet, but possibly the 800 free from last night took away the edge to beat that time.
Australia's Bronte Barratt and Scotland's Hannah Miley battled to the finish, and it was Barratt who took the bronze medal with a 4:06.02, the 14th-fastest time of the year. Miley settled for fourth with a Scottish record time of 4:06.21.
Canada's Brittany MacLean (4:06.53), Remy Fairweather of Australia (4:07.65), Eleanor Faulkner of Australia (4:08.92) and Canada's Samantha Cheverton (4:09.85) completed the final heat.
Men's 50 free
Ben Proud backed up the promise he showed in winning the 50 butterfly with a gold medal in the 50 free. The 19-year-old Englishman took down a field of veterans with a 21.92, just off his meet record of 21.76 from yesterday's semifinals that stands seventh in the world.
Australia's Cameron McEvoy, the 100 free runner-up, took another silver with a 22.00. Teammate James Magnussen, the 100 free champion, collected silver with a 22.10. Both McEvoy (21.94) and Magnussen (21.77) have been faster this year.
Matthew Abood of Australia, another veteran of the splash-and-dash, was fourth in 22.14. Abood was put on the team a month ago after Eamon Sullivan withdrew with an injury. George Bovell, the world championships bronze medalist, took fifth with a 22.31. South African Roland Schoeman, the 34-year-old who was looking for a fourth Commonwealth Games medal in the event, settled for sixth with a 22.36. Minutes after the swim, Schoeman sent the following tweet:
My apologies to South Africa and @Team_SA_2014 not the result I've been training so incredibly hard for.

— Roland Schoeman (@Rolandschoeman) July 29, 2014
Brad Tandy of South Africa, the co-NCAA champion in his first big international final, placed seventh with a 22.43. Adam Brown of England took eighth with a 22.62.
Women's 50 back
Wales celebrated a gold for Georgia Davies to win a tight 50 backstroke final with a 27.56. That upgrades the bronze medal she won in 2010, a medal she also shared with Emily Seebohm in Delhi. That time keeps Davies second in the world, beating the 27.61 she swam yesterday and improves her Welsh record.
Lauren Quigley of England snuck in for silver with a 27.69 that also keeps her third in the world in 2014 in the non-Olympic event. Canada's Brooklynn Snodgrass, who will be a junior at Indiana University in the fall, took her first Commonwealth Games medal, a bronze in a time of 27.97. That's a national record for Snodgrass, beating the 28.09 swum by Julia Wilkinson at the 2011 world championships.
Fourth place went to Seebohm with a 27.98, missing a place on the medal podium by the slimmest of margins. Scotland's Kathleen Dawson set a Scottish record in fifth place with a 28.47, while Elizabeth Simmonds of England (28.54), Belinda Hocking of Australia (28.58) and Madi Wilson of Australia (28.86) also swam in the final.
Men's 200 IM
Chad Le Clos of South Africa made a bid from lane one to take his third gold medal of the meet, leading after butterfly and backstroke. He was even under Ryan Lochte's world record pace after butterfly. But as he has mentioned in pre-meet interviews, his breaststroke was a major weakness, and the field closed on him. Australia's Daniel Tranter took the lead after breaststroke and held off a fast-charging Dan Wallace, the 400 IM champion. Tranter's time of 1:57.83 beat James Goddard's meet record of 1:58.10 and was just shy of the 1:57.66 that he swam at the Australian nationals in April for third in the world.
Wallace, who walked out to the blocks dressed in a kilt to the approval of the home crowd, settled for second with a 1:58.72, beating his Scottish record of 1:59.00 from last year. Le Clos rallied in freestyle for the bronze medal with a 1:58.85.
Similar to the women's 50 backstroke, an Australian falls .01 short of the bronze medal. This time, it's Thomas Fraser-Holmes who is knocked off the medal podium. Swimming in lane eight, Fraser-Holmes was pipped to the wall by Le Clos on the opposite side of the pool with a 1:58.86.
Roberto Pavoni of England (1:59.30), Joe Roebuck of England (1:59.33), Ieuan Lloyd of Wales (2:00.44) and Sebastien Rousseau of South Africa (2:01.61) also raced in the exciting final.
Women's SM10 200 IM
The lone disability swimming race of the day belonged to Sophie Pascoe of Australia, who won the SM10 200 IM with a 2:27.74. That's two seconds off her world record, but it wasn't necessary to approach that time today for the win.
In the five-person final, Katherine Downie of Australia placed second with a 2:31.98, just ahead of Canada's Aurelie Rivard and her 2:32.09. Madeleine Scott of Australia was fourth with a 2:40.61 and Katarina Roxon of Canada placed fifth with a 2:43.19.
Men's 1500 free
Ryan Cochrane might have had his competitors worried with a lane one spot in the 1500 freestyle final, but the Canadian was not to be denied a second gold medal in Glasgow. Swimming in what he has said will be his final Commonwealth Games race, the 25-year-old posted the fastest time in the world, a 14:44.03 that beats Gregorio Paltrinieri's time by half a second. Paltrinieri has the European championships to come in an effort to regain the world's best time, while Cochrane is now looking ahead to the Pan Pacific championships next month.
Mack Horton, one of Australia's new distance freestyle talents after winning junior worlds gold last year, scored a personal best 14:48.76 for silver. That puts him third in the world and only the third swimmer under 14:50 in 2014.
Aussie Jordan Harrison appeared to have the bronze medal securely in hand through 1300 meters, but Daniel Jervis of Wales was reeling him in with each turn. Jervis, the junior European champion last month with a 15:07.12, greatly improved on his personal best and denied Harrison the bronze medal with a 14:55.33 to Harrison's 14:55.71. Jervis still has 10 seconds to go for the Welsh record, which is 14:45.95 by David Davies at the 2004 Olympics.
Stephen Milne of Scotland (15:04.90), Jay Lelliott of England (15:05.83), Daniel Fogg of England (15:13.72) and Devon Brown of South Africa (15:17.89) also swam in the championship heat.
Women's 400 medley relay
The English ladies put a scare into the Australians' bid to sweep the relay gold medals, diving in first after the first three legs. But a 51.59 split from Aussie anchor Cate Campbell, believed to be the fastest relay split in history — at least in a textile suit — gave the Australians the win with a meet record 3:56.23. Though the Australians put up a world record in the 400 free relay on Thursday, they are a long way off from the world record of 3:52.05 by the Americans at the 2012 Olympics. Emily Seebohm (59.41), Lorna Tonks (1:08.28), Emma McKeon (56.95) and Campbell at the very least gave the Australian women all three relay golds.
Lauren Quigley (1:00.17), Sophie Taylor (1:06.39), Siobhan-Marie O'Connor (57.89) and Fran Halsall (52.58) swam strong with a 3:57.03, tying the British record swum in the 2009 world championships by a foursome that also included Halsall.
Canada's team of Sinead Russell (59.94), Tera Van Beilen (1:08.01), Katerine Savard (57.72) and Sandrine Mainville (55.90) captured third. Scotland (4:05.59) and South Africa (4:09.31) were the only other teams to score an official place. Wales and Northern Ireland were disqualified, while Singapore scratched from the race.
Men's 400 medley relay
With Christian Sprenger's shoulder injury affecting his ability to put up the time he needed to hold off Adam Peaty, the English men were able to keep Australia from a relay medal sweep with a meet record 3:31.51 to Australia's 3:32.21.
Take a look at the comparative splits:
England
Chris Walker-Hebborn (backstroke) 53.40
Adam Peaty (breaststroke) 58.59
Adam Barrett (butterfly) 51.02
Adam Brown (freestyle) 48.50
Australia
Mitch Larkin (backstroke) 53.59
Christian Sprenger (breaststroke) 59.64
Jayden Hadler (butterfly) 51.81
James Magnussen (freestyle) 47.17
Lost in the race for gold was a strong race by South Africa for its third relay medal of the meet. Sebastian Rousseau (55.33), Cameron Van Der Burgh (59.40), Chad Le Clos (51.05) and Leith Shankland (48.69) scored bronze with a 3:34.47.
Canada (3:36.61), New Zealand (3:36.80), Wales (3:37.25), Scotland (3:37.48) and Northern Ireland (3:51.89) closed out the meet.
Swimming medal table:
Australia: 57 medals (19 gold, 21 silver, 17 bronze)
England: 28 medals (10 gold, 10 silver, 8 bronze)
South Africa: 12 medals (3 gold, 3 silver, 6 bronze)
Canada: 11 medals (4 gold, 1 silver, 6 bronze)
Scotland: 10 medals (3 gold, 3 silver, 4 bronze)
Full results here: http://results.glasgow2014.com/dailyschedule.html?day=20140729&sport=SW