SUITMATE – Click Here To Learn More
SUITMATE – Click Here To Learn More
SUITMATE – Extractor Corporation was founded in 1983 for the express purpose of developing an entirely new product, a swimsuit water extractor. 
Since that time, the SUITMATE® swimsuit water extractor has continued to become a standard and expected amenity in the aquatics industry and something that truly enhances every patron's swimming pool and spa experience.
As a family-owned company, Extractor Corporation has been carefully crafting each SUITMATE® unit in the USA with stainless steel and durable plastic to ensure quality and reliability.  Today, over 30,000 SUITMATE® units are serving pool and spa facilities in over seventy countries.
Solve Wet Swimsuit Problems in seconds!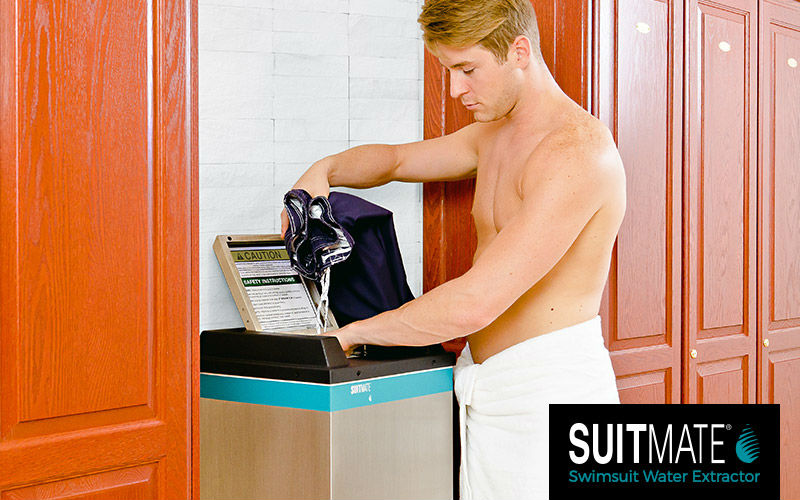 Our high-speed spin process uses no heat to keep fabrics safe.
The SUITMATE® unit is easy to install, simple to operate, U.L. approved,
and very compact (15″ x 15″ x 23″).
SUITMATE® swimsuit water extractors can be found in Health and Sport Clubs, YMCA's, YWCA's, Universities, Graduate Schools, High Schools, JCC's, Wellness Centers, Hotels, Resorts, and any place where a swimming pool or spa might be found.