NZ Manufacturing – Click Here To Learn More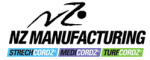 NZ Manufacturing – Click Here To Learn More
NZ Manufacturing, Inc., a leader in high-quality resistance swim training, general sports training and physical rehabilitation tools, celebrates its thirty-third year providing innovative exercise products to coaches, athletes, physical therapists, chiropractors and patients.
NZ Manufacturing was founded in 1985 with the development of Strech-Cordz®, an engineered line of high-quality swim training products. Originally designed by a small group of competitive swimmers, StrechCordz Dryland and In-Water tools help improve stroke, endurance and strength through resistance. Today, StrechCordz is recognized as the top swim training product line worldwide, used by swimmers ranging from novice to International Olympians.
Watch Corporate Video

PERFORMANCE THROUGH RESISTANCE
Known by leading clinics, hospitals, universities and professional sport teams since 1985, NZ Manufacturing provides high quality and versatile resistive exercise tools for swim training, physical therapy, rehabilitation, sports training and general fitness.
Since 1985, NZ Manufacturing has continued to improve and expand its extensive line of resistance exercise tools. We are extremely proud that our products are made in the USA from the highest quality materials:
The StrechCordz® line of swim training products was designed by a group of competitive swimmers to improve stroke, endurance and strength. StrechCordz® Dryland and In-Water training products are known and used by swimmers world-wide, from age groupers, to high school and collegiate swimmers, to master swimmers and International Olympians. StrechCordz® are the #1 swim training products worldwide!
The MediCordz® products are a result of numerous requests from therapists, chiropractors and patients for rehab and physical therapy products that are designed for maximum function and comfort and that are easy to use in a clinic or home setting at a reasonable cost. MediCordz® are offered in a variety of product kits with everything you need to get started. We also present our Safety Bungie and interchangeable rubber tubing with a full line of accessories to custom build the right product to suit everyone.
TurfCordz® are another extension of our product offering. High school, collegiate and professional sports teams looked to us to provide high-level athletic resistance products and TurfCordz® was the answer. Our patented Safety Super Bungie has resistance strengths up to 200 lbs. of pull! The TurfCordz® Safety Cord Tubing is used for strength and agility exercises and comes with a wide range of accessories which are all heavily padded for comfort and of the highest quality and craftsmanship.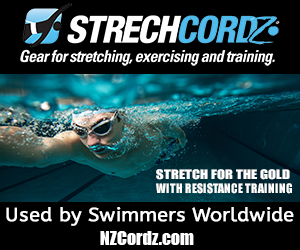 NZ Manufacturing is proud of all of our products and hope they help you improve your "Performance through Resistance." We enjoy hearing from you and encourage your comments and new product ideas! Please visit our website often and comment on our blog now!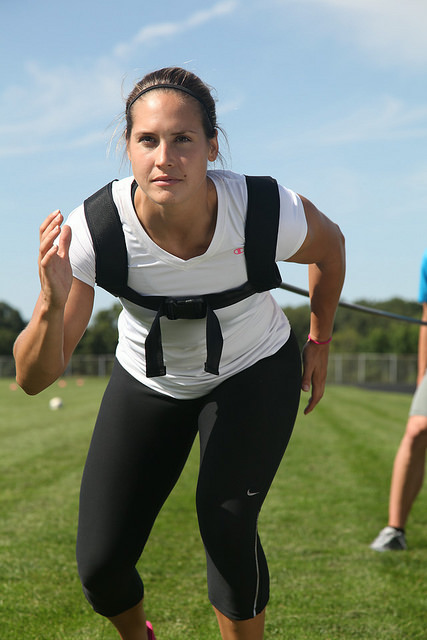 THE FOREFRONT OF ENGINEERING
NZ Manufacturing is at the forefront of engineering resistance training bands, cords and physical rehabilitation products that deliver an affordable and rewarding workout. Providing maximum function, security and comfort, StrechCordz®, MediCordz® and TurfCordz® are designed to withstand the rigorous demands of team, clinic and personal use.
TO OPTIMIZE PERFORMANCE THROUGH RESISTANCE, NZ MANUFACTURING CATEGORIZES ITS RESISTANCE TOOLS INTO A TRIAD OF UNIQUE PRODUCT LINES:

StrechCordz® resistance swim training tools improve stamina, power, stroke and Individual Medley times for international Olympians and novice swimmers. Both in-water and dryland equipment are used for full swimmer pull, tricep extensions, rowing, overhead raises, chest flys, proper hip rotation, stroke efficiency and more. Stretch your limits to enhance performance through resistance.

MediCordz® is an engineered line of resistance tools requested by therapists, chiropractors and patients for physical therapy and rehabilitation needs. Designed for maximum function and comfort, MediCordz® increases range of motion, strengthens muscles, improves flexibility and helps prevent future injuries. Reduce pain, build confidence and bounce back with performance through resistance.

TurfCordz® resistance products are engineered for high-level athletic agility and strength training. These tools offer security and reliability, enabling athletes to overcome resistance, as well as physical and mental barriers. Leading professional sports teams and international Olympians train with TurfCordz for explosive start drills, power-building footwork and simulated play action to performance through resistance.
StrechCordz® dryland engineered resistance bands and cords are requested by international Olympians and novice swimmers for:
Swim Training Anywhere
Improved Form and IM Times
Enhanced Endurance
StrechCordz® dryland resistance training equipment is engineered for comfort and quality to conveniently assist swimmers of all ages for competitive swim training.
StrechCordz® in-water engineered resistance cords and bands are requested by international Olympians and novice swimmers for:
Competitive Swim Training
Quicker Acceleration
Increased Stamina & Speed
Improved Flexibility
StrechCordz® in-water swim training equipment is used for resisted and assisted swimming, push offs, barge pulls, proper positioning, hip rotation and more.