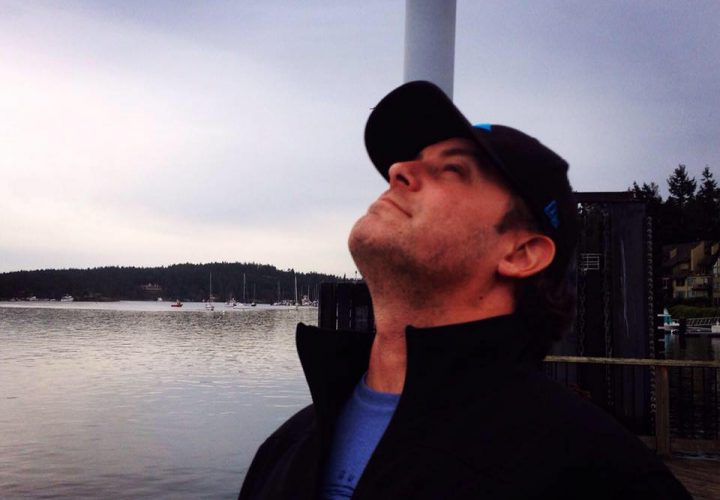 Investigators have searched the Seattle home the 46-year-old
Sean Hutchinson Photo Courtesy: Facebook
In reports from various sources, 2009 World Champion Ariana Kukors alleges that her former coach Sean Hutchison sexually assaulted her when she was 16 and continued to have sexual contact with her until she was 24.
There were also allegations that Hutchison took nude photos of an underaged swimmer while he was head coach. This prompted investigators to search Hutchison's Seattle home. Officers seized Hutchison's computers and cell phones, according to a report from Daily News in Los Angeles.
Hutchison has not been criminally charged as the investigation is ongoing.
"I never thought I would share my story because, in so many ways, just surviving was enough. I was able to leave a horrible monster and build a life I could have never imagined for myself. But in time, I've realized that stories like my own are too important to go unwritten. Not for the sake of you knowing my story, but for the little girls and boys whose lives and future hangs in the grasp of a horribly powerful and manipulative person. That they may not have to go through the same pain, trauma, horror, and abuse. That their parents, mentors, and guardians are better able to spot the signs of grooming and realize it's tragic consequences before it's too late," said Kukors.
Kukors said Hutchison began grooming her for a sexual relationship when she was 13 while she was a swimmer at KING Aquatic Club in Seattle. She also said he sexually assaulted her at 16 and continued to have a sexual relationship until she was 24.
Hutchison was an assistant coach for the women at the 2008 Olympics in Beijing after he coached multiple swimmers from KING to Olympic spots. He was named head coach of the 2009 World Championship team a year later. Later that year, he was named head coach of a new professional training base in Fullerton, California where names like Katie Hoff, Kate Ziegler, Kara Lynn Joyce and Kukors flocked to train.
According to The Seattle Post, investigators have searched the Seattle home of the 46-year-old Hutchison looking for the nude photos.
Hutchison resigned from the position in Fullerton in 2010 after rumors that he and Kukors were romantically involved. According to the report from the Los Angeles Daily News, former U.S. national team director Mark Schubert acknowledged that he reported rumors about the relationship between Hutchison and Kukors to the Washington Post in December 2010. Hutchison resigned from coaching after the rumors. However, Hutchinson was later cleared of any wrongdoing by USA Swimming after the organization launched a full investigation.
USA Swimming released the following statement back on February 14, 2011 (Valentine's Day):
"While it is not our policy to investigate in the absence of a formal complaint, we acted in the best interest of our athletes, coaches and organization to conduct a full investigation into this situation," said Chuck Wielgus, USA Swimming's executive director. "Additionally, after we received the report, we felt it was important to correct the false rumors."

"We value the well-being of all of our members and false statements or rumors can be extremely detrimental to our athlete protection efforts," said Susan Woessner, USA Swimming's Athlete Protection Officer. "We want to encourage those with credible and specific information to always come forward, and those who would spread false rumors disrespect this effort."
Swimming World has reached out to USA Swimming Safe director Susan Woessner for comment at this time and will update this story with any new information.